Bravo for brand propositions
Brand propositions give companies the ability to truly make a dent in their category, and more importantly, their prospect's minds.
The true test of a brand proposition is to pass the three C's:
• Customer – is it what they want?
• Company – is it something you can deliver on?
• Competition – is it something that's better, or different than the competition?
Our "We're Fluent…" brand proposition – created for flare gas measurement specialists Fluenta – ticked the three C's perfectly;
Fluenta's customers require a dedicated specialist guaranteeing precision. As a company, Fluenta has been a pioneer in their field for 40 years and regularly exceed industry regulations. Fluenta's closest competitors have a diluted offering with lesser specs. And as you've likely realised, considering their name, brand awareness was deliberately at the heart of the brand proposition too.
The final test we like our brand propositions to pass is S.T.A.R – aka, is the brand proposition 'Something They'll Always Remember'?.
Prior to this campaign, Fluenta were mainly competing on techs and specs. Thanks to the brand proposition and the S.T.A.R factor of 'We're Fluent…' Fluenta's prospects can better distinguish them (and their offering) from the competition.
"Baz took our brief, listened to our issues and objectives, and delivered four brilliant potential brand propositions. Working closely with our in-house team to meet our limited budget and tight deadline, Baz went above and beyond to help us successfully implement the 'We're Fluent' proposition"

Saskia Parks, Marketing Manager, Fluenta
Check out the brand proposition, comms, and bespoke photography we produced for Fluenta…
Brand proposition
Art direction
Copywriting
Photography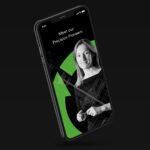 Scroll down to see the creative we produced