Creative Services
Across all of our services we practise considered creativity with the sole aim of creating meaningful interactions between our client's brand and their audiences.
We call those interactions 'bravo moments'.
Campaigns & creative content
Be it an integrated campaign, thought-leadership series, white paper, or umpteen-page guide, we create eye-catching concepts, hooks, and narratives that hold attention and create recall.
Branding
From core values and tone of voice to logo and consistent brand identity, we create highly considered and deeply meaningful visual languages.
Film & animation
We've stopped accountants with dancing typography, brought statues to life for scientists, and wowed tech giants with 3D. We start with story, then complement that with the best production the budget can buy.
Web development
Typical web agencies retrofit 'the creative'. We prefer to lead with creativity. After all, it's the creative that moves the visitor.
Design
Style over substance sucks. We prefer to create stylised substance. From brochures to packaging, a great idea well executed speaks volumes.
Creative consultancy
Sometimes you just need advice. Creative direction. A critique. Support with a pitch. A fresh pair of eyes. Someone to mentor your in-house teams. Baz is your man.
Bravo took the time to understand our aims and market position before returning to pitch a brilliant campaign idea.
Sophie Bryant, Marketing Manager, Fluidic

Not sure if you need a rebrand, reposition or revitalisation? 
Perhaps you need a Bravo Session; four carefully crafted workshops that ensure your marketing is nudging your prospects towards the actions you want.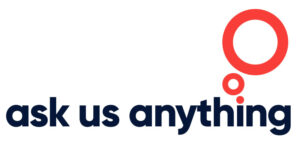 Want to know what Bravo Moments we can create for your audience? Have a brief ready to go? Pop your question and contact details in the form and we'll get back to you in a jiffy!