Creating Bravo Moments for 20,000+ marketers
From the brilliant in-person marketing events to the globally-recognised webinar guests, we've long been passionate fans of The Marketing Meetup. And with a following of over 20,000 marketers, we're not alone.
However, as with most great relationships, there's always a small foible to accept. And for us, the off-putting long visible nostril hair on the beautiful Marketing Meetup model… was the branding.
But rather than point fingers or have an awkward conversation, we proactively took the makeover into our own hands. And yes, there were tears at the unveiling ceremony (positive tears I might add).
Founder, Joe Glover, is the epitome of 'positively lovely'. And there's a reason for that. It's his mantra. And it's the familiar mantra you hear (and feel) during every Marketing Meetup event, webinar, podcast, etc.
And herein lay the principle brand value we wanted to bring to the fore. Because our aim wasn't just to remove 'the foible' and apply a new lipstick to The Marketing Meetup. We wanted the brand to be uber-meaningful by communicating the incredible value-add The Marketing Meetup brings to its global audience.
Like Amazon's A-Z smile, a meaningful brand identity shouldn't need any explanation, so we'll let the value-add and positively lovely brand we created (and the launch video we produced), speak for itself.
Oh, and when we asked Joe for a forty-word testimonial, this was his positively lovely reply:
"Baz, here's the forty-word testimonial requested… genius, genius, genius, genius, genius, genius, genius, genius, genius, genius, genius, genius, genius, genius, genius, genius, genius, genius, genius, genius, genius, genius, genius, genius, genius, genius, genius, genius, genius, genius, genius, genius, GENIUS!"

Joe Glover, Founder, The Marketing Meetup
Brand concept
Brand proposition
Identity design
Copywriting
Storyboarding
Video production
Website art direction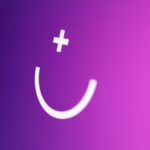 Scroll down to see the creative we produced