It's that time of the year when the tree comes down and the obligatory new year marketing predictions pop up. And let's face it, 2019's crystal ball-wielding experts guesstimations won't differ wildly from last years.
Predictions are funny things. They are guesses. Forecasts. Prophecies. No one knows for sure. So rather than dust off the marketing tarot cards and predict what you and your content marketing might be influenced to do this year, I prefer to give you this definitive advice….
think Bandersnatch!
OK, so this sounds more vague than definitive. Let me explain.
For those of you who haven't heard of Netflix's latest hit, well…. Bandersnatch is… errr… Netflix's latest hit! But, the pièce de résistance is that Black Mirror's Bandersnatch movie-esque episode is fully interactive.
Fear not, this article contains no major plot spoilers. Which is nigh-on impossible when the episode has multiple different endings. Suffice to say the decisions you make with your remote control escalate rather quickly. Before you know it, you've gone from choosing cereal, the bus journey's 1984 soundtrack to who should plummet umpteen storeys to their death. The latter being a rather tame choice to write about.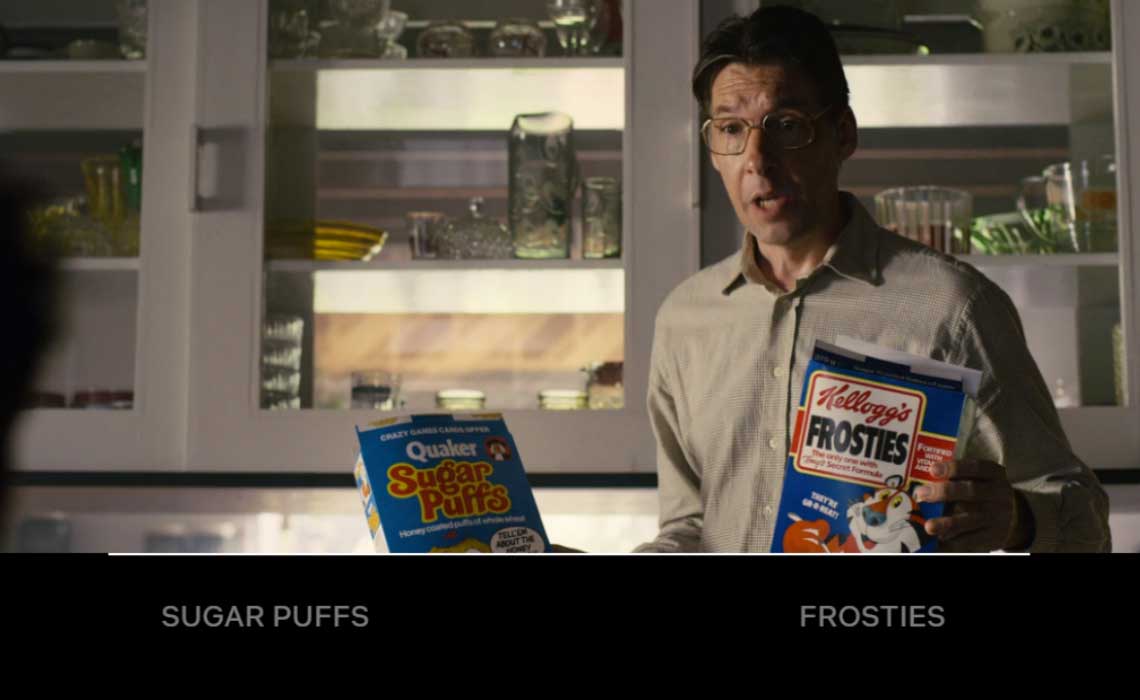 "So what does this have to do with creating content marketing Richardson?!?!?!?"
Ah, I'm glad you asked.
Bandersnatch is one of the first pieces of interactive TV which gives us in-episode choices. We get to decide how the story twists, turns and ends. However, we're not just in control of the story, we're in control of the main character (Stefan) and his destiny. As a result, Bandersnatch is on our terms. And herein lies the magic.
We are bombarded with hundreds, if not thousands of marketing messages every day. Within microseconds our brain makes Bandersnatch-like choices; IGNORE or ENGAGE. And, as a previous blog explained, 79% of marketing is ignored. Which prompts the question…
how do we create marketing our audience will choose to engage with, rather than ignore?
The simple answer… Bandersnatch. From start to finish, the interactive episode puts us in Stefan's shoes. And it's this process, of putting ourselves in our prospect's shoes, when we'll truly know if our marketing is going to work. You see, what the business thinks will work, and what does work, are often very different.
Over a Christmas lunch, a client proudly mentioned the highest converting page of their website is the marketing video we produced for them. Initially, I was surprised, but I then remembered all of their competitor's dry and sales-driven content. My research led me to realise that my client's prospects were continually subjected to marketing devoid of story, personality or infotainment. I put myself in the prospect's shoes and created a film that would not only stand out but one they would watch and remember.
Faced with said video, our client's prospects are choosing to engage. Furthermore, they then choose to interact with the brand by getting in touch and thus begins the sales cycle.
IGNORE or ENGAGE
From childhood, our brains are wired for storytelling. For this inherent reason, we will always be more receptive to marketing that's seemingly on our terms, when a story is being told, when we know our challenges have been considered.
The client in question also made an important decision. They brought us ('the creatives') onboard early in the production process. Our creative expertise helped steer and create a piece of content marketing that is quite clearly working.
So, you have a choice. Output soulless business-focussed content for prospects to ignore, or bring the creatives in sooner and invite prospects to engage with you through creative and considered marketing… on their terms.
If you'd like to bring us in sooner, fill in the form below and we'll call you back asap!
Barry Richardson is the Founder & Creative Director of
BRAVO  : :  Creative Marketing Well Done
If you have any questions or would like to arrange a meeting, simply complete the following fields and we'll get back to you shortly.